Ceiling Fan Installation In Cornwall
Do you need a ceiling fan installation service in Cornwall? We are the best at ceiling fan installation here in Cornwall. So make your call now at 07703418408
Ceiling Fan Installation For Your Home
Ceiling fans are all the rage. The benefits of adding one to your home are nothing short of spectacular. They can help keep you cool in the summer. Plus, they really help to cut down on your energy costs. You've probably noticed that it's not always easy to install one yourself, though. With so many different brands and styles out there, it can be hard to know which fan is right for you.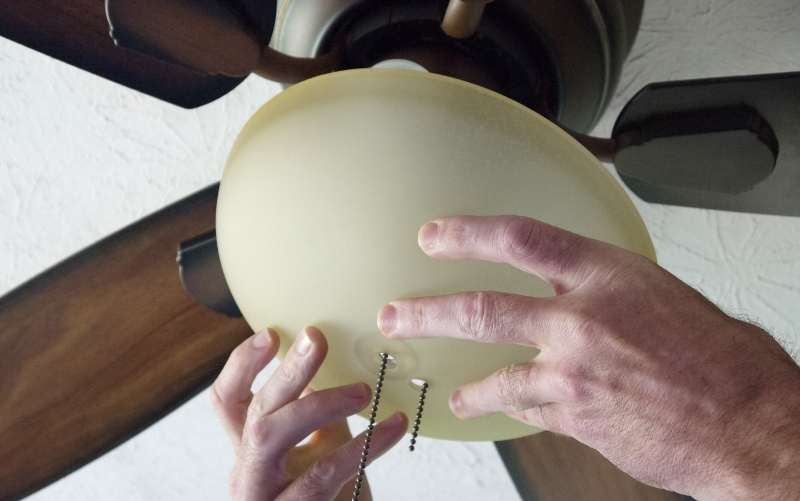 When installing a ceiling fan, you have to be very careful about your safety.
Safety Tips
Before you get started, it is important to be aware of the safety precautions that should be taken to ensure your home stays safe while you are working.
The first tip is to protect your eyes from any dust or debris that may fall from the fan during installation. Wearing a respirator mask will help keep your lungs safe, and a protective apron can shield your clothing from any small pieces of metal or wiring.
Second, also wear gloves so you don't have to worry about cuts or scrapes on your hands, and turn off all electrical power in the area so you don't get shocked.
Third, if installing a ceiling fan in a room with carpeting over concrete, make sure to use heavy-duty leveling screws because there could be nails in the concrete that could damage the blade of the fan.
Fourth, always check for confirmation before proceeding with instructions from an online guide or video because not all instructions will work for every ceiling fan brand. Finally, be sure to use a ladder when installing a ceiling fan high up on a wall to avoid falls and possible injury.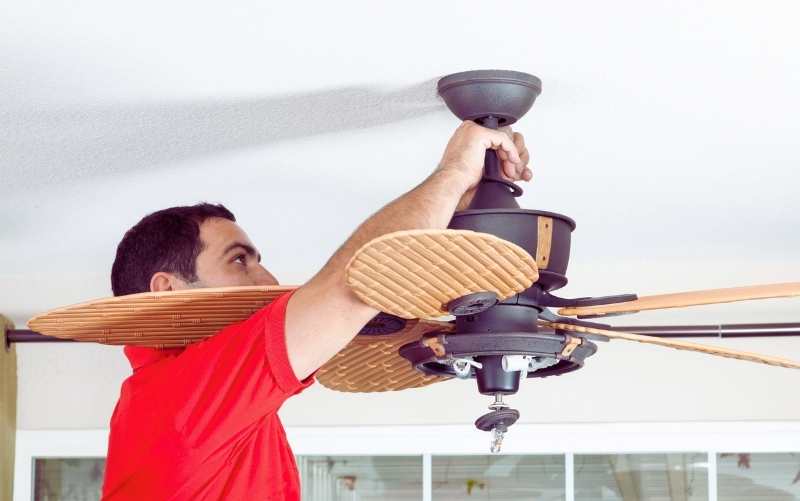 Benefits of installing a ceiling fan
A ceiling fan can provide up to 20 degrees of cooling on a hot summer day. Installing a ceiling fan can also reduce your energy bills by as much as 10%. Plus, it is relatively inexpensive to install a ceiling fan.
You can get comfortable indoor and outdoor.
Ceiling fans circulate air, circulating fresh and healthier outside air in your home. They have a cooling effect on the room, which is important to enjoy all year round! It gives you the chance to enjoy these natural resources all year round.
Combined installation of ceiling fan and light
Today, ceiling fans are much more than what they used to be! They can now accommodate lighting in addition to cooling and ventilation purposes. Our technicians will also perform upgrades if needed (on an existing fan also) for even more light in any room or hallway that needs it most.
Decoration
People nowadays are more elegant and love to show their places more beautiful. Ceiling fans keep us cool on hot summer days and give our room a sleek look or feel modern!
6 Henver Rd, Newquay TR7 3BJ, United Kingdom
08:00 AM – 07:00 PM
Monday – Saturday
Do ceiling fans help save money?
Yes. Ceiling fans do save money. If combined with an air conditioner, it helps save four to eight percent on cooling costs. It also saves money when it is installed alone.
Do ceiling fans raise the electric bill?
What do we use to cool our room? Air conditioner and ceiling fan. The ceiling fan uses a lot less electricity when it is used. It costs roughly a penny per hour.
Is it cheaper to use fans or air conditioning?
From our previous answer, it is very obvious that using a ceiling fan is cheaper than using an air conditioner.
Electricians You Can Trust With Ceiling Fan Installation
Although based in Newquay, Cornwall we don't shy away from travelling further afield to help customers in needs. Actually, we serve through the whole Cornwall.
However, below are the areas where most customers get in touch with M. Electrical Services
Bude  Wadebridge  Padstow  Rock  Bodmin  Camelford  Liskeard   Looe Saltash Torpoint  Plymouth  St Austell  Newquay  Crantock  Truro  Falmouth  Redruth Helston St Ives Hayle  Penzance
Other Electrical Service We Provide