Fuse Box And Consumer Unit Replacement
Are you in need of Fuse Box replacement In Cornwall as the existing one is too old? M. Electrical Services is always ready for you. You are one call away to get the best service in town.
A fuse box is a metal box, usually in or outside the house, containing protection devices meant to protect electrical appliances in your home. So, in case of power surges or overvoltage's and faults, your equipment is safe.
The fuse box contains a main switch, designed to control the electricity supply in your house, and several RCDs, which act as the primary protection devices for your home. It is what switches off first in case of an electrical fault in your home.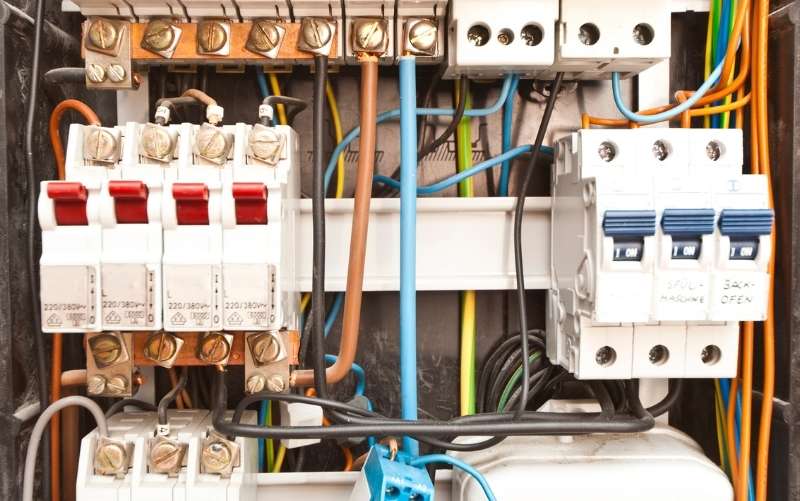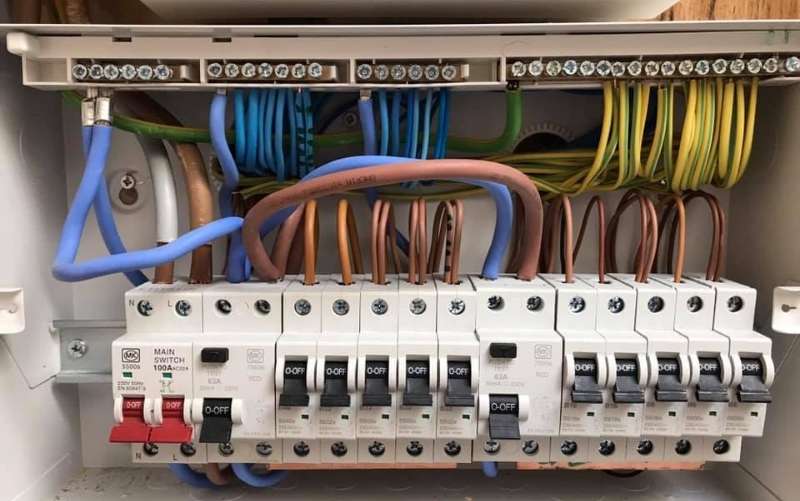 Why should you replace a fuse box with a consumer unit?
From the definition, you can tell that working with a consumer unit is better than working with a fuse box. It is easier to identify faults, and after fault clearance, the restoration to regular operation is straightforward.
Consumer units are also safer and comply with building regulations. On the other hand, fuse boxes are tedious, and once a fault occurs, you have to replace the fuse, unlike the consumer unit that you turn back on.
A fuse box and electrical consumer unit, what is the difference?
A fuse box and a consumer unit perform the same functions. They both supply electricity to the house through multiple circuits and protect against overloads through tripping. However, a fuse box uses fuses, while a consumer unit uses circuit breakers.

So, when tripping occurs in a consumer unit, the circuit breaker turns off, making it easy to identify the faulty circuit. After clearing the fault, you switch the circuit breakers back on to restore power.
On the other hand, a fuse box uses fuses, which have a wire that melts during a fault. They are hard to identify and need replacing before the power is back.
What are the signs of an old fuse box?
When you are wondering if it is time for fuse box replacement, then these are the tell-tales to look out for:
Scorch or burn marks around the fuse board
Your fuses keep blowing often
When you notice dim or flickering lights around the house
If your fuse box contains asbestos, then it is an old model
These old fuse boxes need replacing with safer, regulation-compliant consumer units for better protection of electrical appliances around the house.
Which consumer unit is right for my house?
There are three main types of consumer units:
·      Dual RCD Board– this one has a mains switch, two RCDs, and miniature circuit breakers for every circuit in your house if there is a fault, the whole CB bank trips.
·      High Integrity Consumer unit– this one is another dual RCD board with a neutral bar, which allows the installation of RCBOs for critical circuits. So, when a fault occurs, these essential circuits do not trip.
·      Main's switchboard– this is the most comprehensive board supplied a main, through RCBOs to different circuits. So, every circuit is independent of the other, and tripping in one does not affect the functionality of the other one.
All these consumer units have integrated surge protection devices, which comply with the safety regulations. You can therefore choose the type of consumer unit you want and install it in your house.
6 Henver Rd, Newquay TR7 3BJ, United Kingdom
08:00 AM – 07:00 PM
Monday – Saturday
Average cost of installing consumer unit for fuse boxes in the UK
The prices for fuse box replacement differ depending on the amp ratings. A small consumer unit of about 40-amps costs between £250 to £300, while a larger unit of up to 100-amps can cost between £470 to £510. This cost includes materials, labour, testing, and certificates.
Some Questions We Get About Fuse Box Replacement
The lifespan of a fuse box
Fuse boxes can last up to 40 years. However, safety regulations keep changing, and regular inspections are necessary. And while repairing your fuse box might be economical, you will have to swap it out for a consumer unit at some point.
How long will an electrician take to complete the fuse box replacement service?
If the wiring on your property is of acceptable standards, and you need to upgrade from a fuse box to a consumer unit, then a complete electrical installation, depending on the number of circuits and points in your house, can take half to a whole day.
If the professional is highly experienced, the process might last even 2 hours. The physical inspections are a must, so ensure the electrician completes with it.
Where should I install the fuse box?
We don't include this equipment in our house feature, we usually find any place that is not important, and we don't have easy access. But when we install a fuse box or consumer unit, we should keep in mind that either we have easy access to that or not. Because any moment we may face an emergency. If we have easy access, we can quickly repair or replace any electrical appliance in our house.
We should also consider Part M of the building regulations. Consumer boxes should be mounted with the switches at the height of between 0.45m & 1.2m above floor level.
Are old fuse boxes illegal?
People keep asking this question regularly. The answer is NO. No law says that using old fuse boxes is illegal. When using a fuse box for a long time, you are highly advised to check its condition and see what to do. It's a matter of your security.
Electricians You Can Trust With Fuse Box Replacement
Although based in Newquay, Cornwall we don't shy away from travelling further afield to help customers in needs. Actually, we serve through the whole Cornwall.
However, below are the areas where most customers get in touch with M. Electrical Services
Bude  Wadebridge  Padstow  Rock  Bodmin  Camelford  Liskeard   Looe Saltash Torpoint  Plymouth  St Austell  Newquay  Crantock  Truro  Falmouth  Redruth Helston St Ives Hayle  Penzance
Other Electrical Service We Provide