Professional electrical services in St Austell. A professional team with 5* ratings in Google will be there 24/7 to handle all of these electrical issues!
M.Electrical services is here with the best St Austell electricians you can get!
Electrical Services Available For The St Austell Residents
From simple repair works to a wide range of electrical services is served by us either it is domestic or commercial.
24-hour emergencies.
Electrical installation condition reports EICRs.
Electrical Renovations
And we provide all our domestic electrical services and commercial electrical services here in St Austell.
We may not mention a service you need particularly, but you are always welcome to talk to our service manager. You just will have to call us for that and also you can visit our service.
Electric Service Quality In St Austell
We provide both residential and commercial electric service. We do our best to complete a work. We maintain a high standard of work. You will have no chance to complain. M. Electrical Services is determined to provide the best electric service in St Austell.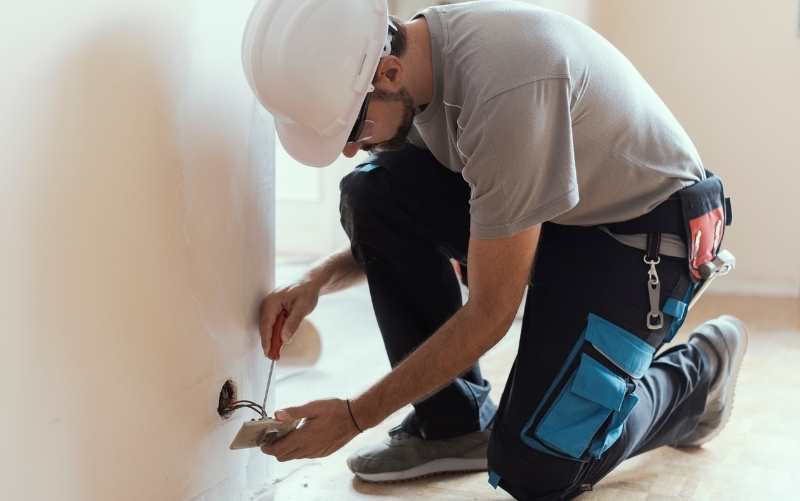 The Founder Of M. Electrical Services, Matthew Carpenter, says-- In my team, all the electricians are more than qualified. You will realize it when you hire us. You will have no scope to complain. From the intention of serving the people of Cornwall with the highest standard of electrical service. With the support of the residents of St Austell, I am running my company with a great team of professional electricians. Here, in St Austell, we provide all our commercial and domestic electrical services, including simple repair or installation work to full house rewiring. You are always welcome to take our service.
Do you want to hear from anyone who took our electric service?
If you want to know about our service, please read our google my business reviews. Hope it will be easier for you to make a decision.
Do You Want To Read Google Reviews?
Please visit our Google My Business profile and read reviews there. It will help you take your decision. You can also find us NAPIT and yell as well.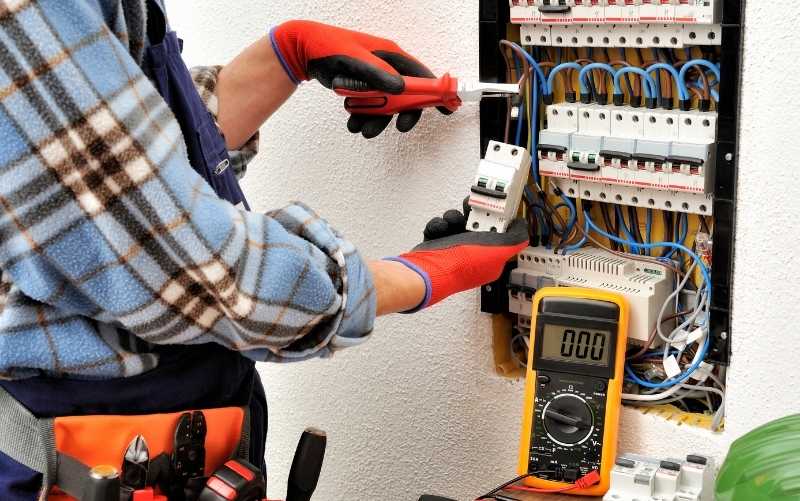 When our St Austell Electricians were working in a business place.
Electricians In St Austell
08:00 AM – 07:00 PM
Monday – Saturday
Our Most Recent Work At St Austell
A fuse box that went rogue near Cornwall College St Austell. The old lady who called us was amazed after we managed to source parts and fix the problem in just under three hours.
A businessman near St Austell railway station called us to install an electric storage heater and wanted to know about how he should maintain his electric heater for long-lasting. Thankfully, we completed the work with his satisfaction and guided him for future use.
This client near St Austell Railway Community Hospital was particularly happy. He was banker by profession and wanted to install an electric shower for him. He was happy with the work and our behaviour pleased him.
Before we start working on a project, we give you an estimate of what you are going to get and the price. You can compare with any other electrical company and we can guarantee you that we provide high quality works at affordable price.
Our call representative is always ready to receive your call. When you need any help, just pick up your phone and call.
We are uniformed professionals committed to customer satisfaction
We Available for scheduled appointments and 24/7 emergency services
You can be 100% sure about the safety measures we follow. We never compromise with your safety.
We are NAPIT (National Association of Professional Inspectors and Testers) certified electricians.
Your demand and satisfaction is our first priority
How I hire the best electrician In St Austell?
Finding the best electrician in St Austell, Cornwall can be challenging.
The Quality of an Electrical Company is something that can't be overlooked. It's important for homeowners to know the quality of the company they're using when it comes time for electrical work in their home or business. A lot of people are not aware of what makes a good electrician, but there are some general guidelines that anyone can use to determine whether or not they have hired a qualified professional.
One way to tell if you've found a reliable company is by looking at reviews online about them–if there are many negative reviews, then it may be best to look elsewhere. Another thing you should do is ask how long they have been in business–if they don't have any experience, this could lead to problems with installation.
You can ask number of questions to M. Electrical Services and we are ready to show our results.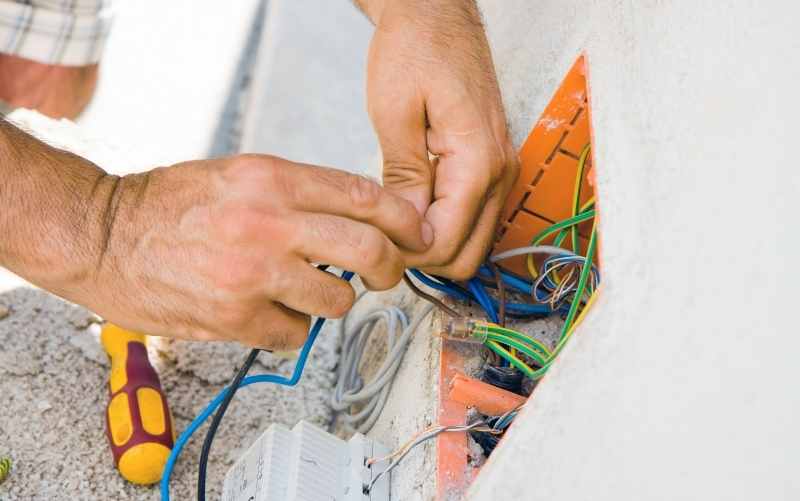 08:00 AM – 07:00 PM
Monday – Saturday
Have you experience working on St Austell?
We frequently do work here in St Austell. We get lots of calls from here and we love doing work here. And, if you ask about the experience, you need not worry. We are professionals and we are fully aware of what have to do next.
Do you follow the area rules and regulation?
We are NAPIT certified. We are always aware of the rules and regulations and keep ourselves updated.
From a small ceiling fan installation to full house rewiring we are there for you.
How can we be sure that you are not overcharging?
That's a fair question. You can compare our charging rate with other electrical company. We hope then you can take a decision.
If you have any doubts, either call us or talk to those who have taken our services before.
I have electrical questions; how can I contact you?
We will be happy to receive your call. As licensed electrical contractors we can help answer your questions and provide recommendations on the best way to complete your project.
Last but not least, we are always ready to serve the residents of St Austell with the highest electric service standards. So, what are you waiting for? Just call whenever you need electrical services.
Our main office is in Newquay and from here, we serve the residents of the whole of Cornwall with our electrical service.
Cornwall Electricians.