Electrical Installation In Kitchen
Are you in need of electrical installation in the kitchen In Cornwall? M. Electrical Services is always ready for you. You are one call away to get the best service in town.
Electrical Installation Cornwall
Electrical installation is the fitting, repair, and maintenance of various electrical appliances, devices, fittings, and electrical conductors. These items could be used for heating, power, or lighting.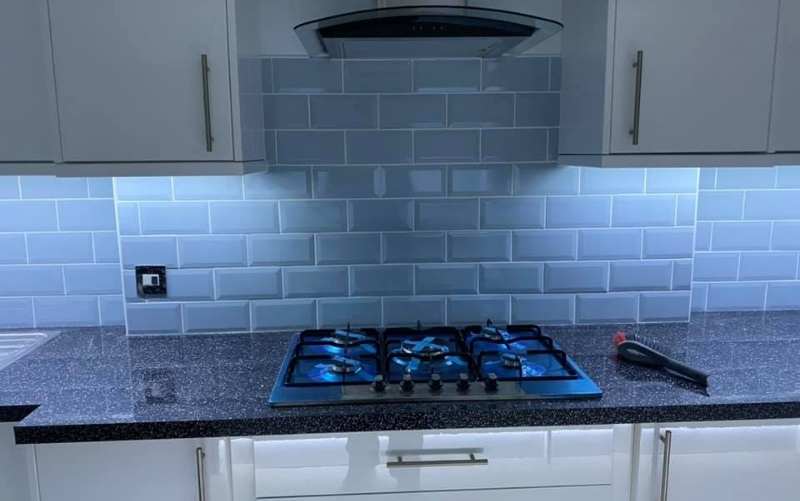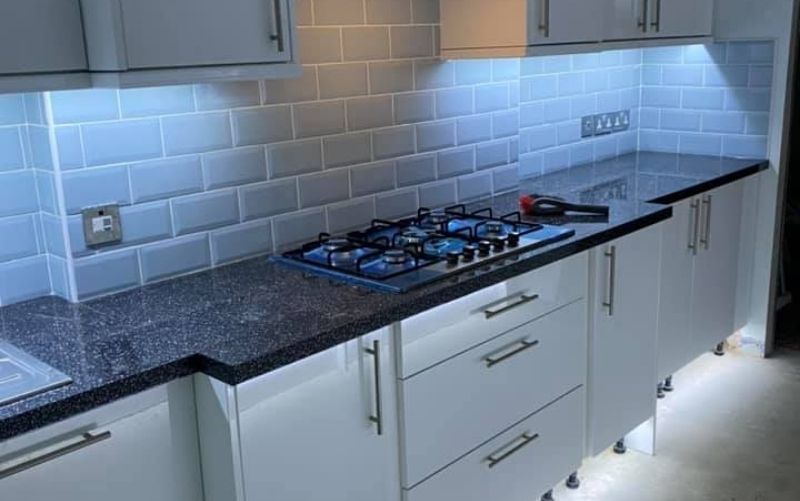 What to Consider When Installing a Brand New Electrical Setup in the Kitchen?
Various aspects go into the proper installation of electrical setups in the kitchen. Understanding these elements will help you to make more logical decisions. The following are some of the most vital aspects to have in mind.
• Check the Circuits
Experts suggest that your kitchen must have about seven different circuits. Each of these circuits runs specific appliances or tasks. For instance, basic lighting requires 6 amps and 230/240 volts. Conversely, an electric range requires 50 amps and a 240-volt circuit, while a gas range needs 120 to 125 volts.
• Safety
Besides having dedicated circuits, ensure that you prioritize your safety. Installing a ground-fault circuit interrupter aims to protect various appliances. Its installation protects you from ground faults and hazardous shocks.
Further, ensure that you install the arc-fault circuit interrupter. This circuit helps minimize the sparks between wires or wire connectors.
• Spacing
Ensure that there is enough space between the outlets and the countertops. This way, it becomes easier to install your desired appliances, and seamlessly so.
• Lighting
There should be enough lighting in the kitchen. Ensure that the installation process entails downlights, pendant lights, and under-unit lights. The switches that control these lights could be one-way or two-way, depending on what you want to achieve.
What Electrical Problems Can You Face in the Kitchen?
Various electrical problems could arise in the kitchen. Understanding what the underlying issue could be will help address the concerns better. The following are some of the most common issues you could face in the kitchen.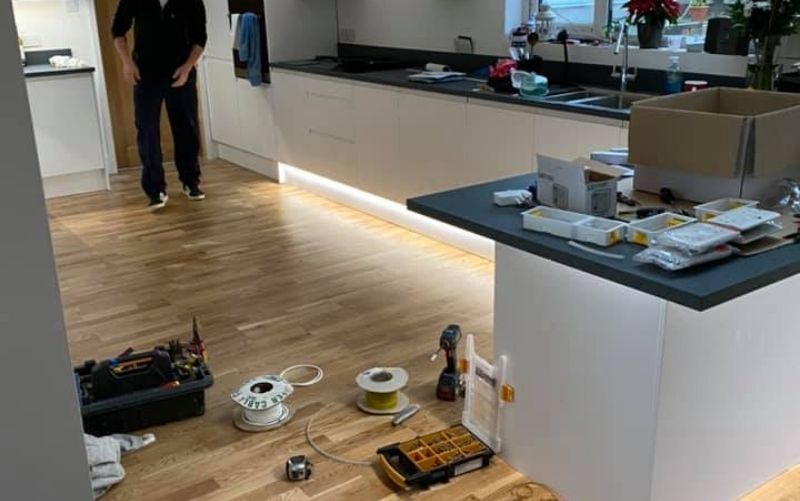 A tripping circuit breaker
A tripping circuit breaker will always switch the electrical flow in the kitchen off, inconveniencing you from time to time. This situation arises whenever one part of the kitchen or house uses more electricity than the circuit can handle.
Electrical outlets not working
The GFCI is designed to detect any changes in the current flow, protecting you from electrical shocks. However, this outlet could go off for two reasons: it sensed a problem or shut off accidentally. If the GCFI detects a problem and shuts off, you'll need to use a tool with no moisture. An accidental shut-off will require you to engage a professional.
Lightings not working
Sometimes, you'll not notice your light fixtures not working. The problem could come from the circuit breaker, light bulb, or electrical panel. Ensure that you check all these aspects to find the real cause of the problem.
6 Henver Rd, Newquay TR7 3BJ, United Kingdom
08:00 AM – 07:00 PM
Monday – Saturday
Sometimes you may think about how should your kitchen wire have wired. Please take a look at the points we have discussed below. It may help you.
How You Should Wire and Maintain the Kitchen
Wiring is a complicated job, requiring extensive skills and expertise. Unless you understand how to do it properly, you could mess up. Usually, it would help if you considered the services of a professional. They understand how to determine the right wiring process and install it per the set regulations.
Maintaining these electrical installations is relatively straightforward. All you have to do is observe the following elements.
• Consider routine checks. It will help detect small issues before they balloon. However, you must unplug all appliances before you do it.
• Invest in certified, reputable brands and top-quality products. This way, you'll be sure of excellent services in the long run.
• Replace any damaged wiring on time. It will help avoid various hazards in the long run.
• Ensure that you do not overload it. It will minimize mishaps.
Engaging a professional in the maintenance process will help realize better safety levels. It will also ensure that all the set electrical regulations are met.
Let us know about some advantages of properly arranged electrical installation.
Benefits of Arranged Electrical Installation in the Kitchen
The arranged electrical installation aims at providing you with unrivalled safety levels. This element ensures that you avoid the danger of electrical shocks. Remember, improper installation could expose you to fatality. You can check the wiring from time to time, ensuring no moisture or humidity on them.
This installation will also help keep your appliances safe. Notably, taking care of your assets is invaluable, assuring you of excellent returns. Proper installation will ensure that the appliances remain in great shape, function optimally. In addition, it ensures that the appliances last for a long time.
You'll also want to save on energy costs. Thankfully, that is what you get with this installation. A skilled electrician will ensure that the installation suffers no energy leakage. You'll also be sure of your gadgets working seamlessly, consuming less power.
At this point, we want to answer some of the questions we frequently get when we are on an electrical inspection.
How could I hire a local qualified electrician for electrical installation in kitchen?
When looking to hire a local electrician, it is important for homeowners to make sure they are hiring the right person. There are many things that you should take into consideration, such as the reputation of the company and whether or not each individual has an up-to-date license. When you have found someone who fits these qualifications, it is time to ask them some questions about their past projects and how they would approach your project. The last step in this process would be signing a contract – be sure that everything on this contract is clearly written out so there will no confusion later down the road!
Can I Do Electrical Installation In Kitchen By Myself Instead Of A Professional?
The kitchen is the heart of the home. As such, it requires a lot of thought when it comes to design and planning. When renovating or just doing some light renovations in your own kitchen, you are likely to come across an electrical installation project that you could be able to do yourself instead of hiring a professional.
But you can't take it so easily. There are complicated components of the installation that require specialized training and equipment. It's also a dangerous job if done improperly because of the risk of electrocution or fire. If you need help with installing new wiring in your kitchen, contact M. Electrical Services for professional service today!
What Could Happen If Everything Is Not Setup Correctly?
The improper electrical installation draws various dangers. First, you will compromise your safety. Improper installation often translates to loose wiring, naked cables, and even wrong placement. All these elements could result in a fire hazard or an electrical shock.
You are likely to compromise your electrical gadgets and appliances if you do not have an excellent setup. These appliances will malfunction sooner than you expect, limiting their lifespan. You could also end up with blown items, furthering safety concerns.
Incorrect setups will also affect energy efficiency. Usually, any slight leakage could make you spend lots of money on energy bills.
Electricians You Can Trust With Electrical Installation in Kitchen
Although based in Newquay, Cornwall we don't shy away from travelling further afield to help customers in needs. Actually, we serve through the whole Cornwall.
However, below are the areas where most customers get in touch with M. Electrical Services
Bude  Wadebridge  Padstow  Rock  Bodmin  Camelford  Liskeard   Looe Saltash Torpoint  Plymouth  St Austell  Newquay  Crantock  Truro  Falmouth  Redruth Helston St Ives Hayle  Penzance
Other Electrical Service We Provide