Don't hesitate to call us, when you need your house to be rewired. House rewiring is an important task for every homeowner at which our electricians are expert.
What does a house rewire entail? The process involves removing any old wiring and replacing it with new, improved electrical wires. This may sound like an intimidating task for many homeowners, but it's not as hard as you might think.
If the wiring in your home is over 15/20 years old, there are safety concerns that need to be addressed immediately. An electrician can help you determine what needs to be done and if they feel that a full house rewire is required, they will provide all of the information for pricing and scheduling so that you can make an informed decision. Reworking your electrical system doesn't have to cost a fortune either! There are various options available depending on how much work needs to be done. But it's essential to get a professional and qualified electrician like us.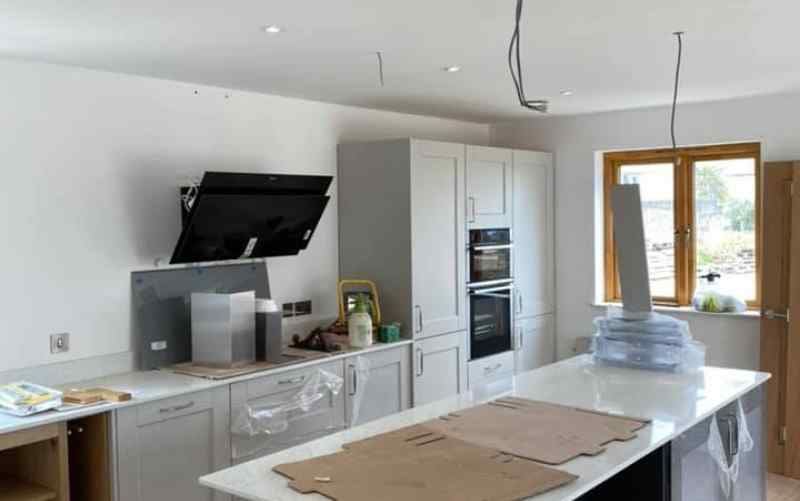 Why house rewiring needs to be done?
In order to keep your house safe and up to code, you must rewire the electrical system. The main reason for rewiring a house is only for your safety, which is the most critical and uninterrupted electricity connection. You can't leave your wiring system in negligence.
How Do I know If my house needs rewiring?
Sometimes we can't decide if we need house rewiring, especially when your house is old enough but not showing any sign clearly. But, most of the time you will come to know because the regular electricity supply will be disrupted.
Determine if your house is over 20 years old or more

Check for loose or broken wires

Look for signs of wear and tear on the wire insulation

Notice if the wiring is old, outdated, or damaged from water leaks

Check your light bulbs for signs of wear

If you're having trouble with the TV, computer, or other electrical devices in your home – it might be time to rewire

Check for signs of electrical damage, such as scorch marks on the walls or carpet

Turn off all lights and appliances in your home to see if there are any power surges

Inspect outlets for loose wiring, frayed cables, or burn marks
If you're not sure what kind of rewiring job will be needed for your home, call an electrician and ask about their services. You can call M. Electrical Services if you live here in Cornwall.
How Should Be A professional electrical company's approach?
A professional electrical company can help you decide if rewiring your house is the right decision for you. If you're ready to make this investment in your home, an electrician will come out and assess the property's needs firsthand before providing an estimate. After discussing the project with you, they'll be able to explain how much time it will take as well as cost estimates for materials and labour based on their findings. Once work begins, they'll provide updates with every step of the way so that no surprises pop up along the way or after completion.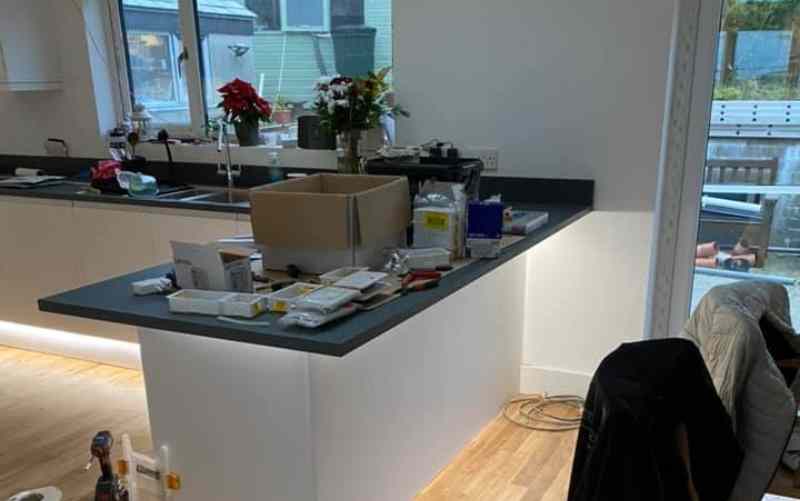 How Disruptive Is Rewiring A House?
It all depends on the wiring and what needs to happen. Some houses might already have newer wires that are easy enough for an electrician to upgrade with some new devices. Other houses may have old cables that need to be removed before being replaced by shiny new wires. This type of job could take just one day for a professional, or it could take weeks depending on the level of disruption necessary when completing this project successfully.
This is where electricians' expertise comes in handy – do not worry about your home's wiring! Just call up your friendly neighbourhood electrician service today and they will give you a quote for everything from simply installing outlets to completely upgrading your breaker.
6 Henver Rd, Newquay TR7 3BJ, United Kingdom
08:00 AM – 07:00 PM
Monday – Saturday
The benefits of hiring a professional electrician instead of trying to do it yourself.
The benefit of hiring a professional electrician is that they have the experience and knowledge to do a house rewire quickly, safely, and most importantly correctly. They know how to complete a job efficiently to minimize any risks or possible hazards to your home. They know how not just to rewire, but also the best place identify and install new wires for future electrical needs; as well as other skills related to electricity such as troubleshooting circuit, fuse box, switches, light and more.
How much does it cost and what time does it take to complete a house rewiring?
The most frequently asked question when we go for a job or get a quote for is the cost of rewiring the property? As a homeowner, this may arouse interest in you.
The cost of house rewiring in Cornwall UK can vary depending on the size and age of your home. If you have a large property with old wiring, it could be expensive to replace. However, if your wiring is only a few years old or smaller than the average size, then it may not be too costly to get rewired.
The average cost of house rewiring in the UK is £3,500 – £6,500 for 4 or 5 bedroom house. This is a complicated process that can take up to a week depending on the size and layout of your home.
The most important thing to consider when you're looking for an electrician in Cornwall UK is their price and their experience level and how they are insured. While there are many reputable companies, one should always research the company before hiring them for any work or installation.
| Property Size | Average Cost | Time |
| --- | --- | --- |
| 2 Bedroom | From £2400 To £3500 | 4-5 Days |
| 3 Bedroom | From £3000 To £4500 | 6-8 Days |
| 4 Bedroom | From £3750 To £5500 | 7-10 Days |
What is involved in a full house rewire?
A full house rewire is a big job that should only be done by an electrician. This involves upgrading the electrics in your home to make them safer, more efficient and future-proofed with up to date sockets, switches and fittings.
One thing, if you are moving to a new house half work of house rewiring is done already. Just check out if all the electrical work have been done before plastering the walls so that you can avoid the future electrical installation problem.
So, before placing furniture in your new property, it is mandatory to have your property rewired.
The next step should only be done by a qualified electrician if you want the highest standard of quality.
Is It Safe To Remain In A House When Rewiring Work Is Going On?
Are you wondering if it is safe to remain in your home when rewiring work is going on? The answer can depend on a number of factors. If the wiring work has not begun, then there should be no issue at all. However, once the rewiring process starts, there are some risks that come with it. For example, if there is an electric shock or fire during the process and you are still inside the house, then you could be at risk for injury or death. In order to avoid these risks altogether, it may be best to relocate until the project has been completed and inspected by a professional electrician.
But,if you don't have any options to be somewhere else when rewiring or wiring your house, you can stay in your house being careful. It is not obvious that accident will happen but being careful is a good choice.
Does rewiring an old house add value?
Obviously, it does add value rewiring an old house ! Rewiring an old house can help to outfit a home with the newest electrical technology. All of which will be safer and more energy-efficient than older systems. In addition, because new wiring is installed into walls designed for that purpose, it can also add structural value to your property.
Why you should avoid rewiring in DIY?
Rewiring an old house in do-it-yourself (DIY) way is not recommended. Not only are you putting yourself at risk for injury, but also the structural integrity of your home may be compromised if proper installation techniques are not followed. Moreover, if you are not licenced you should keep yourself away from rewiring house.
How often should a house be rewired?
Well, it depends. The average home undergoes a complete rewiring every 25 or more years."
However, there are many factors that influence this timeline-the size and condition of your wiring; whether you have an older home or newer one; and how often do you use electricity in your house?
If you live in Cornwall, United Kingdom with its high usage rates then you will probably need to replace your wiring more frequently than someone living in rural area.
What building regulations do I need to be aware of?
If you're thinking about doing a rewire, don't forget to speak with your electrician beforehand. They'll make sure the work is up to safety standards and that it complies with Part P of building regulations before they start any upgrades on your wiring system. And once everything's finished, then all you need do is notify the local building control department for certification purposes!
Rewire a house with qualified electrician not with a rookie. Always try to hire local qualified electricians who maintain the current standards and up to date with the modern installation process.
In this article you will know many this about wiring codes of practice and regulations in different countries.
Electricians You Can Trust With Electrical Installation in Kitchen
From Newquay, Cornwall we provide our service to the whole area of Cornwall.
However, M. Electrical Services gets the most calls from the following areas.
Bude Wadebridge Padstow Rock Bodmin Camelford Liskeard Looe Saltash Torpoint Plymouth St Austell Newquay Crantock Truro Falmouth Redruth Helston St Ives Hayle Penzance
Other Electrical Service We Provide