Lighting Installation In Cornwall
Are you looking for reliable lighting installation service in Cornwall? M.Electrical services is one of the best electrical companies in Cornwall that will help you not only in lighting installation but also in lighting designing.
We also fix any kind of electrical fault and we always maintain the highest standard. Call us on 07703 418408 today to book your lighting installation.
Lighting Installation For Your Home And Commercial Places
Lighting is one of the most important aspects of a home. It can add or detract from the feel of a home, and it can also create a unique look for your property. To make sure your lighting installation is top-notch, you need to have an understanding of what type of lighting will work best in your space. You also need to choose the right type of light fixture for your needs. Here are some tips on how to make your home look great with lighting installation.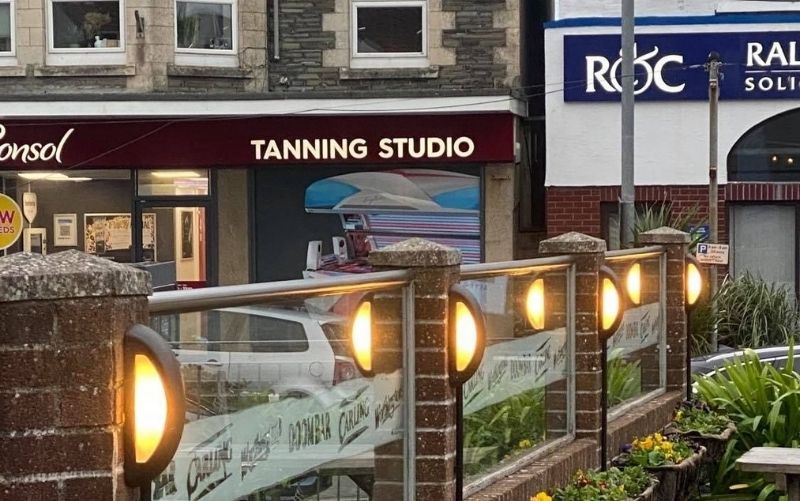 How to Make Your Home Look Great with Lighting Installation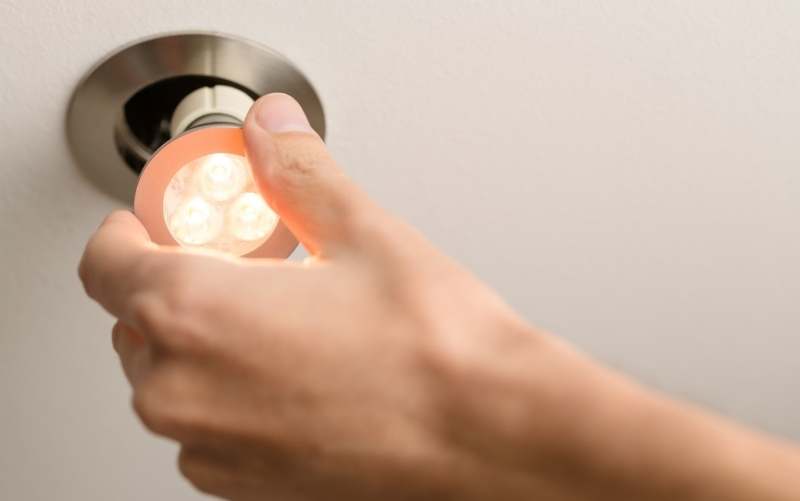 Choose the right type of light fixture
When choosing the right type of light fixture, you should think about your lifestyle. The fixture you choose should be versatile and able to handle a variety of different lighting needs in your home.
The first step is to think about how you will use the light fixture. Will it be used for general lighting or accent lighting? Are you more of a daytime person or night owl? What type of mood do you want the light to set?
Then, consider what types of bulbs are needed for the fixture. Are they incandescent bulbs, halogen bulbs, or LED bulbs? How much wattage does the bulb need? Is there any particular wattage that is recommended for this space's size?
Choose the right type of lighting
What type of lighting you choose will depend on the size of your home and what types of spaces you want to highlight. For instance, if you're working on a large home with many rooms, there are fixtures that can help to light up the entire area. And with recessed lighting, it's easy for you to create a more dramatic look in specific areas.
There are also fixtures that come with sensors installed, so the lights automatically turn on when people enter a room or when someone walks into another room in your house. Â If you want to make sure that no one ever has to waste energy on unneeded light, these fixtures will help keep your energy costs down.
Depending on what type of style you're trying to achieve, there are many types of lighting available. From traditional lights and industrial fixtures, there is something for everyone's taste and preferences!
Choose the right type of bulb
Choosing the right type of bulb is an important step in making your home look great. You should use fluorescent bulbs or LED bulbs to help save on energy costs and create the ideal ambiance you're looking for. Fluorescent bulbs offer a soft light that's perfect for nearly any space in your home, while LEDs are bright without being too harsh and can be used anywhere in your home as well.
Additionally, you should also consider buying dimmable bulbs if you want to save money on your electricity bills. These types of bulbs allow you to adjust the brightness level so that more daylight gets into your space but not at night when it's time for bedtime reading!
Get accurate measurements
The first step to installing the perfect lighting is to measure your space.
You'll want to measure the width, length, and height of your room. This will help you determine what type of lighting fixture will work best for your space. You need a light that has the ability to be placed on a flat surface and cover your room adequately.
Once you have these measurements, you can use them as a guide in choosing the right fixture.
Here are some helpful tips:
-If you have small children or large animals in the home, consider an LED light fixture because they're much safer than regular fixtures. They also don't produce heat so they won't cause any damage to the home's interior and exterior surfaces.
-If you have a high ceiling, opt for recessed lighting units instead of track lights or downlights; they will aim their light downwards and not produce unwanted glare and shadows in your home's corners or where low ceilings meet high walls.
-Consider using spotlights when working with small spaces like bathrooms and closets; these fixtures typically don't get hot enough to burn anything on contact so it's safe for children and animals to walk around them without being burned.
-When buying bulbs for recessed
Installing your light fixtures.
Before you can install a light fixture, you have to know what type of light fixtures are right for your space. Depending on the size of your home and the number of rooms, you may need task lights or wall sconces. If you are installing a chandelier that hangs from the ceiling, it also needs to be installed correctly in order to function properly.
If you're unsure which type of fixture is best for your home, consult with an electrician or architect. This will ensure that they'll be able to give you an opinion on what will work best in your space and help prevent any costly mistakes from happening during the installation process.
Let's say that your kitchen is fairly large and has many different types of cooking surfaces throughout. These surfaces make lighting difficult because there isn't one main area that provides enough light to illuminate all areas at once. To fix this issue, install skylights so that sunlight can come through and illuminate the entire room at once.
If you are unsure or have hesitation, don't hesitate to call us at 07703 418408
Indoor Lighting Services In Cornwall
Our indoor lighting system installation includes
Kitchen Lighting
Track Lighting
Ceiling Lighting
Lighting Dimmers
Exterior Lighting
Bathroom Lighting
And much more!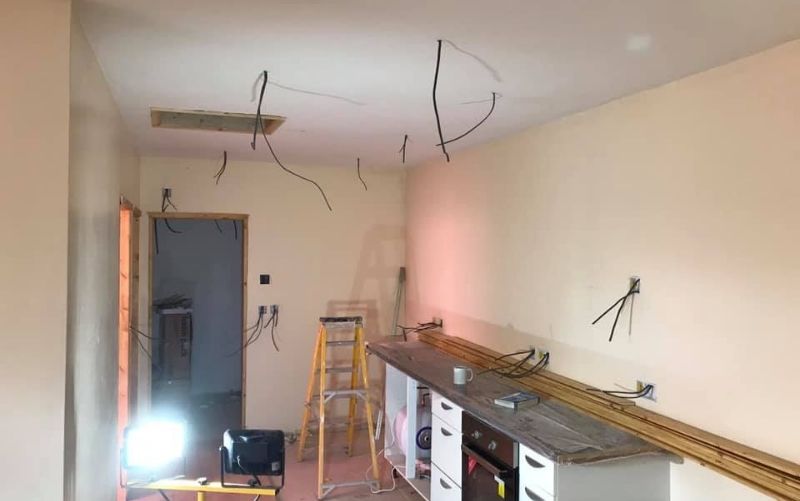 Outdoor Lighting installation Services In Cornwall
As a team of electrical contractors, we are offering top quality outdoor lighting services.
Our work is committed to the highest standards of excellence and we are always striving to improve our service.
Whether you want to light your garden, restaurant path or drive – or simply want to get the most out of your outdoor living space, here are just a few of the benefits we offer:
When you entrust the work to us, you can rely on the quality of the work.
We will suggest you the design of lighting installation and if you already have one in your mind, we are ready to follow your instruction.
If you allow us to choose lights for you, you can be relaxed.
We have real life example doing the lighting installation through the whole of Cornwall.
6 Henver Rd, Newquay TR7 3BJ, United Kingdom
08:00 AM – 07:00 PM
Monday – Saturday
WHY CHOOSE US FOR LIGHTING INSTALLATION IN Cornwall?
The electrical industry is a world that requires the highest standards for safety and quality. When you hire M.Electrical services, you can rest assured knowing that all of your lighting needs will be met with professionalism, experience and expertise.
You don't have to worry about whether or not your lighting needs are being met by other companies in your area because we're an established licencee of the National Association of Professional Inspectors and Testers (NAPIT). Also, as an electrical contractor's team that has been in business for more than 16 years already, we've gained many repeat customers who trust us to do their jobs right the first time around.
Electricians You Can Trust With Lighting Installation In Cornwall
Although based in Newquay, Cornwall we don't shy away from travelling further afield to help customers in needs. Actually, we serve through the whole Cornwall.
However, below are the areas where most customers get in touch with M. Electrical Services
Bude  Wadebridge  Padstow  Rock  Bodmin  Camelford  Liskeard   Looe Saltash Torpoint  Plymouth  St Austell  Newquay  Crantock  Truro  Falmouth  Redruth Helston St Ives Hayle  Penzance
Other Electrical Service We Provide