Hiring a professional electrician is not that easy—the right one can save you time and money and make your home safer than ever. But, how do you find the best person for the job? You need to know about these simple but effective things before hiring a local electrician for you.
The first thing you need to do is hire the local electricians because they will know about your area's rules and regulations. These electricians will be there when you call them so that they will come to your house immediately.
Before hiring local electricians, you need to ask some questions to be sure about their previous works, licence, qualification and all the necessary questions that come to your mind.
Do you have licence?
It is very important to check out whether the electrician has a valid license or not. If you don't see a licence, it means that they do not have one. Also, check out their insurance coverage and certification. It is always a good idea to look for some good recommendations from your friends.
What is your charging rate?
You must have a clear concept about the charges of the electricians you hire. Because, after completing a task, you can't say, you can't afford them. So, it is highly recommended that you know if the electrician is affordable or not.  
Are you usually on time?
You may be in an emergency and you need the help of an electrician. In that case, every second is important to you. So, ask the electricians before hiring them because complaining about the arrival of the electricians is very common. They usually get overbooked by the number of clients.
Do you have insurance?
We highly suggest you take the service of an insured electrician. You can ask to see proof of insurance.
Ask about provided services.
Definitely, you will be in a position to get all the services from them. Before hiring someone, you must know about their services.
Services an Electrician Offers
Electricians can address any issue relating to your home's power grid. That can include small projects, like fixing flickering lights, or major ones, like installing an electrical panel. Common projects electricians address include the following:
Indoor and outdoor lighting
Ceiling fan installation
Electrical Inspections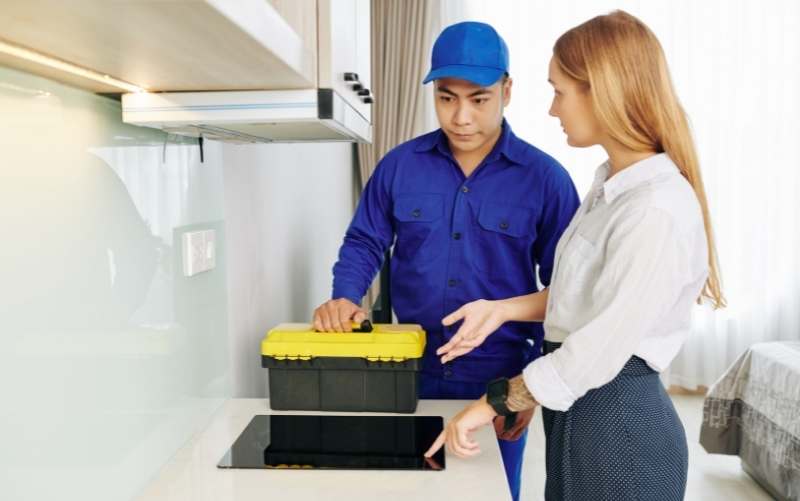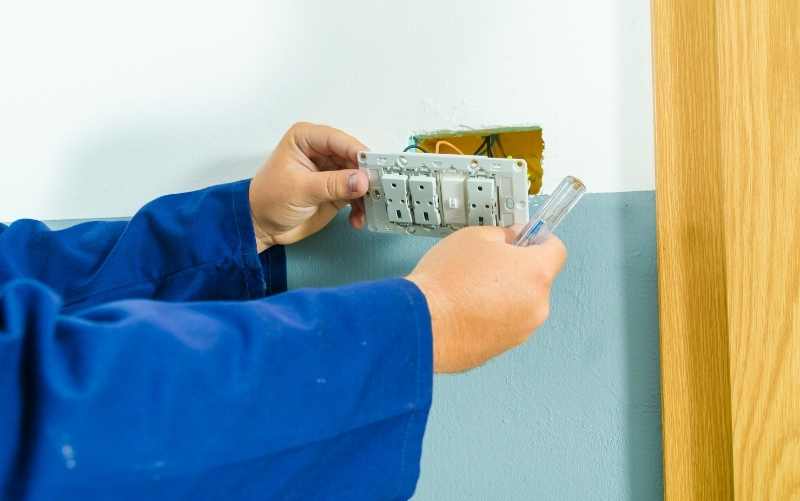 Some tips for hiring an electrician
What important aspects should you consider while choosing the best electrician?
A professional electrician will have all the skills to install, maintain, repair, or replace electrical systems, circuits, wiring, outlets, switches, and fixtures. A good electrician can also install solar panels, LED lights, CFL bulbs and other modern electrical appliances. They are also very familiar with codes and regulations of electricity and are well versed with various electrical equipment and tools.
Do some research
Before you even start looking for a qualified electrician in your area, you must first decide what your needs are and what you want to get out of the project. If you have a list of questions ready, you'll be able to ask the right ones, which will help you find the best person for the job. For example, do you need a simple wiring job, or would you rather get a more complex job done? Is it your home, or is it your business?
Speak with several professionals
Don't go with the first bid. Talk with different electricians and get at least 3 to 4 quotes. Analyze them and match them with the charge rate, compare them with the others. After that, you take the decision.
Experience and reputation
A good electrician should have a minimum of five years' experience in the field of electrical installation and maintenance. It is important that you check the reviews on the electrician's website. If you see positive and negative reviews, you can decide whether to hire them or not.
Check References
It's important that you check references before hiring any electrician. They are the most reliable source of information about their previous work experience, customer reviews, and recommendations from family and friends. It's important to find an electrician who has an excellent reputation and is trustworthy. Also, do not hesitate to ask if they have had other clients in the past.
Why should you hire a local electrician?
Sometimes, people hire electricians from a distance and think that they are a big company and will be good enough to complete your task. Your local electrician is competent enough to handle your electrical problem. Some reason you should hire local electricians
It will save money and time at the same time.
Local electricians are more likely to know the area and work with your home's unique features.
A local company will treat you like family, not just another customer on their schedule.
The local electricians will provide quality service at an affordable price because they won't have high overhead as national companies do.
Hiring local electricians is a great way to support small businesses in your community.
If you catch a mistake after finishing work, you will find them in a very short time. This is one of the biggest reasons.
In this blog post, we've provided 10 practical tips to help you find the right electrician for your home. We hope these suggestions will make it easier for you to navigate through what can be a very overwhelming process and that they give you a better understanding of how an electrician works so that when the time comes, you know exactly what questions to ask them and have a good idea of their qualifications before hiring someone. Do any of these points resonate with your experience? Let us know in the comments below! If not or if there are other topics on which you would like more information about finding the best local professional, please don't hesitate to get in touch with our team at M.Electrical services.